Why choose OKRs for your product management team
OKRs (Objectives and Key Results) are a collaborative management methodology for setting aspirational goals with measurable results. They're helpful to all business units and individuals because they drive alignment, enhance focus, and inherently promote transparency.
---
Learn more about what OKRs are and how to use them.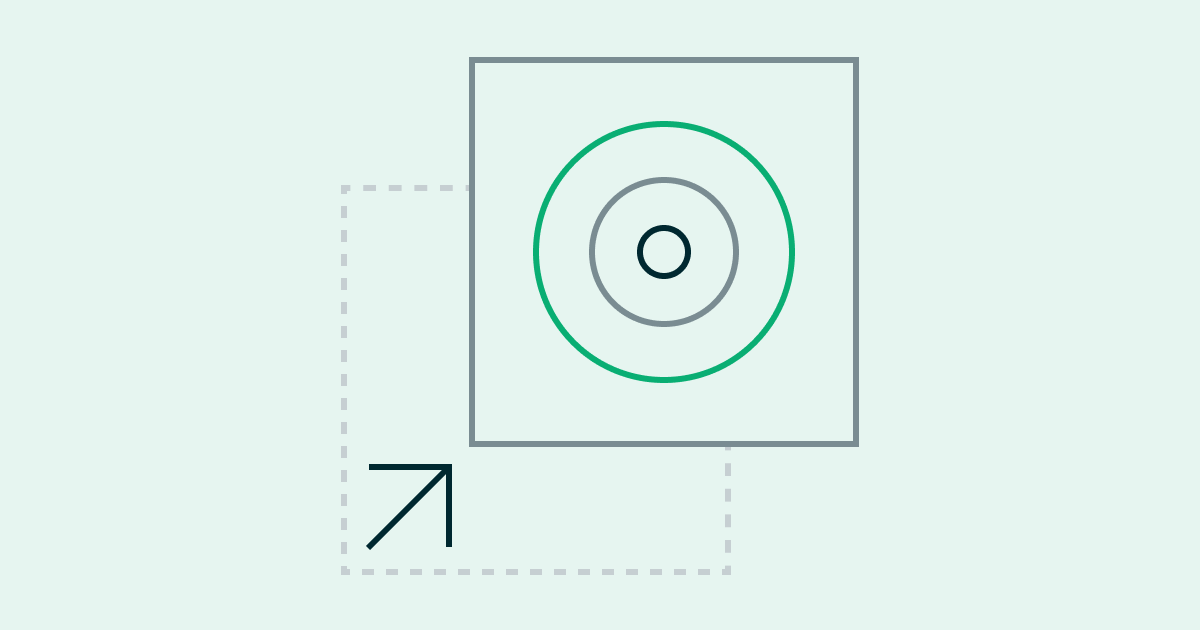 ---
If you're looking to maximize value generation, think about leveraging the OKR framework for your product management teams. Product management OKRs help you track development, ensure alignment with corporate strategy, and optimize project management by focusing on outcomes.
Building a great product isn't just about great output. Product teams align with other departments, like Sales, Customer Success, and Marketing that convert resource investment directly into customer value. Focusing on what generates the greatest value is the biggest challenge your product management teams face.
How OKRs solve product management team challenges
OKRs help product management teams connect to the organizational strategy. Without a framework like OKRs, product teams operate in silos, tasking away inefficiently as the product strategy exists in a disconnected bubble, inhibiting the overall growth of your organization.
Your product management teams can drive real impact with OKRs because they are outcome focused.
Rather than checking off boxes or following a to-do list, OKRs for product management broaden the perspective of your entire organization on what you seek to achieve.
Product launch OKRs, for example, are more execution-driven and ideal for a product team that has developed and aligned its strategy. Conversely, user research OKRs fit better into the strategic planning and alignment phase for product management prior to a first-time product release. Product management OKRs give teams the choice based on maximizing value output.
Setting product management OKRs
Since a product takes on various shapes and structures depending on the company, defining an overarching strategy for product management OKRs is challenging.
For each product scenario, the marketing and sales teams will have different approaches (conversion vs. awareness). Aligning with these departments is important, but consistently generating the greatest value is also about connecting with the team closest to your customers: customer success.
Setting product management OKRs requires syncing with customer success, marketing, and sales leaders. By aligning and building cross-functional OKRs between departments, product teams can ensure maximum value delivery for the customer.
Finally, your organization's size and scale affect product management OKRs. Startups and SMBs may tailor their OKRs towards product launches and mapping the market while enterprises may focus on operations, growth, and revenue targets. Connecting product management OKRs to the corporate strategy is essential for creating the most value.
OKR focus areas in product management
OKR focus areas give product management teams different approaches to generating value:
Product launches
User research
Development and design
Release management
Engagement and customer satisfaction
Operations and enablement
Check out all our product team OKR examples below.
Product management OKR examples
Product management OKRs for product launches
Example 1
Objective: Successfully launch the new product
Key result 1: Conduct 30 customer development interviews
Key result 2: Review 10 usage videos via UserTesting.com and summarize it internally
Key result 3: Do 2 training sessions on the new product for marketing and sales teams
Key result 4: Review 15 customer requirements documents from product marketing
Example 2
Objective: Develop a new product vision
Key result 1: Interview 50 prospective customers and get their initial feedback
Key result 2: Get usability score above 8/10 on UX mockups from 20 prospective customers
Key result 3: Specify 5 elements in UX mockups to increase product's usage engagement
Key result 4: Get internal feedback score of 10/10 from the sales team
---
Product management OKRs for user research
Example 1
Objective: Find product market fit for Scorpio
Key result 1: Conduct a design sprint to generate and test the solution
Key result 2: Validate new design patterns with 15 existing customers
Key result 3: Conduct 15 problem interviews with buyers that match our ideal customer profile (ICP)
Example 2
Objective: Implement thorough user testing of our product
Key result 1: Conduct 15 live usability testing interviews with the paper prototype
Key result 2: Receive 10 video interviews from Usertesting.com
Key result 3: Integrate user testing into the pre-launch plan
---
Product management OKRs for development and design
Example 1
Objective: Increase the delivery speed of the new features
Key result 1: Increase the sprint team velocity from 27 to 35 points
Key result 2: Reduce bugs-per-feature metric from 1.4 to .8
Key result 3: Reduce average lead time from product feature definition to delivery by 7 weeks
Example 2
Objective: Make our product team even better
Key result 1: Develop and implement performance metrics for the team
Key result 2: Increase unit-test coverage from 40% to 50%
Key result 3: Reduce the deployment time from 20 mins to 2 min with automated CI/CD
---
Product management OKRs for release management
Example 1
Objective: Conduct a successful Scorpio product launch
Key result 1: General availability of the product by XX date
Key result 2: Achieve > 40 successful beta tests as measured by reviews of 4pts or more per tester
Key result 3: Launch product with 90%+ of target features
Example 2
Objective: Improve the product release process
Key result 1: Reduce bugs found after the release by 30%
Key result 2: Reduce the sign-up flow churn from 35% to 10%
Key result 3: Improve the App Store rating of the new version from 4.0 to 4.5
Key result 4: Improve NPS from 8.0 to 9.5
---
Product management OKRs for engagement and customer satisfaction
Example 1
Objective: Drastically improve user onboarding
Key result 1: Reduce trial abandonment from 42% to 30%
Key result 2: Increase % of users who complete feature completion from 70% to 77%
Key result 3: Improve trial conversion from 27% to 35%
Example 2
Objective: Increase user engagement
Key result 1: Increase 1-month retention from 20% to 40%
Key result 2: Increase average time in the product from 15 to 25 minutes per week
Key result 3: Increase the average number of product page views from 8 to 10 per week
Example 3
Objective: Improve customer satisfaction
Key result 1: Improve the NPS score from 8.0 to 9.5
Key result 2: Reduce the number of support tickets per customer/mo from 2.7 to 2.2
Key result 3: Complete >15 phone interviews with the churned clients
Key result 4: Improve overall Capterra rating from 4.4 to 4.6
Example 4
Objective: Accelerate profit per customer
Key result 1: Improve lifetime value (LTV) from $4000 to $5000
Key result 2: Improve upsell/cross sell revenue from 14% to 18%
Key result 3: Reduce churn by 5%
Key result 4: Increase net retention by 4%
Key result 5: Increase the gross profit margins from 65% to 75%
Example 5
Objective: Encourage users to refer our product
Key result 1: Complete and publish 4 new user case studies from top tier clients
Key result 2: Obtain 15 top tier commitments to do private references for prospects and analysts
Key result 3: Obtain 25 new Capterra positive (4.5+ star) reviews
---
Product management OKRs for operations and enablement
Example 1
Objective: Increase product team learning
Key result 1: Hold book club meeting and reviews every 6 weeks
Key result 2: Conduct product management training session with 95% participation
Key result 3: Complete 8 knowledge sharing session by team members
Example 2
Objective: Create a dream product management team
Key result 1: Increase internal team employee satisfaction score from 7.8 to 9.5
Key result 2: Hold a release celebration event with more than 5 individual shout outs
Key result 3: Implement the new agile delivery and discovery process for 2 teams
Example 3
Objective: Share knowledge of our product management with the community
Key result 1: Release 4 blog articles about our product team and engineering processes
Key result 2: Host 3 local meetups
Key result 3: Obtain 3 speaking slots for product management at industry conferences
---
How Quantive simplifies OKRs for product management teams
Quantive is your bridge between strategy and execution. Founded on the objectives and key results (OKR) methodology, our Strategy Execution Platform is where businesses plan successful strategy, focus and align teams to it, and stay on the leading edge of progress.
As your company looks to achieve the best possible results, you need a modern approach to run your business and change your business. The Modern Operating Model brings strategy, teams, and data together to help make decisions faster, optimize operations, and drive better business outcomes.
Whether you're a large enterprise facing competitive disruption or a small business leading the innovative charge, Quantive helps get you where you want to go.
Ready to achieve the best possible? Start using Quantive for free.