Why choose OKRs for your sales team
OKRs (Objectives and Key Results) are a collaborative management methodology for sales teams to set and achieve aspirational goals. They're helpful to all business units and individuals because they drive alignment, enhance focus, and inherently promote transparency.
---
Learn more about what OKRs are and how to use them.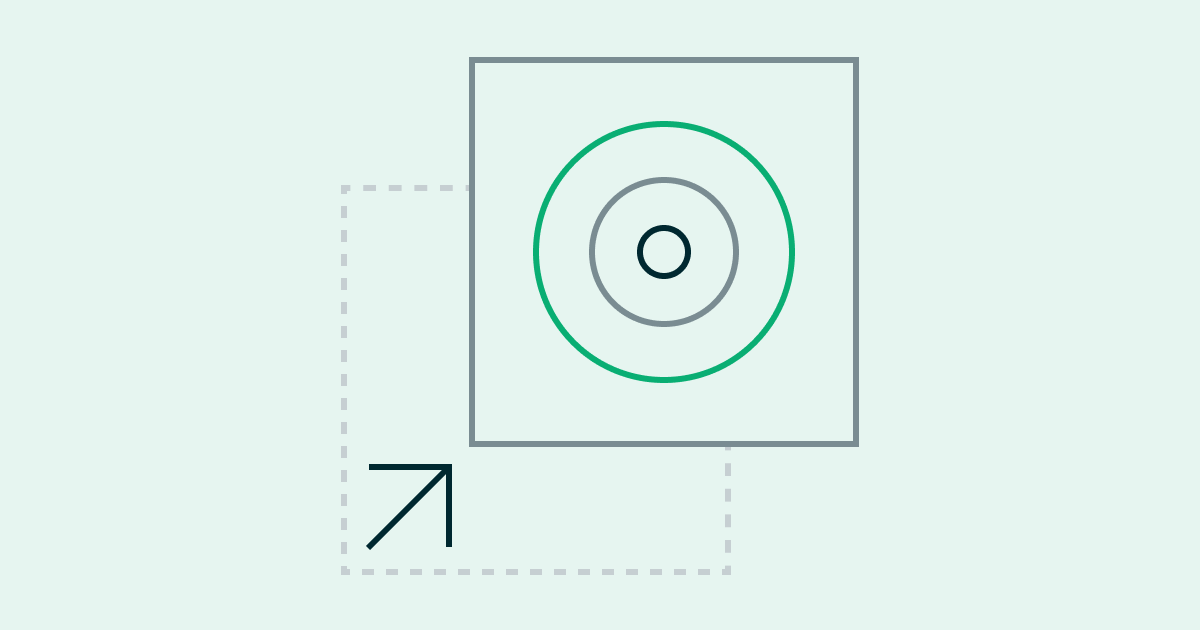 ---
Sales teams help drive growth in your organization by bringing in new revenue. With this in mind, sales teams generally work off an overarching revenue goal with individual quota goals for sales representatives, which can be further specified by seniority, region, or industry.
The challenge is OKRs are rarely attached to sales goals at the individual level. General OKR rules state that if you're reaching 100% on every OKR, it's not ambitious enough.
This is a unique predicament for sales teams as traditional sales goals are incentivized, but incentivizing OKRs is not recommended.
The stretch-goal mentality of OKRs presents unique challenges and opportunities for sales teams. The most common problem for sales teams is finding performance-boosting outputs, rather than inflating numbers with outputs to give the appearance of performance.
How OKRs solve sales team challenges
The sales process is about balancing structure with stretch. Key results (KRs) help sales teams quantify goal setting and find a happy medium for input and output metrics. When guided by an ambitious objective, sales professionals can choose how to stretch on key results.
The idea of "do more" is rarely the answer to sales success.
Tracking and monitoring KPIs are essential to informing sales teams about their process. KPIs tie into OKRs by challenging their effectiveness in the sales organization. For example, is a strong focus on growth hurting customer conversion rates?
OKRs give your sales teams the insights they need to answer such questions and continuously optimize strategy.
Setting OKRs for the sales team
Traditional sales goals are KPI dense — cold calls/emails made, quarterly revenue, CAC (customer acquisition cost). While they have their place, your sales teams can tie these metrics to a greater outcome focus through OKRs.
The size, stage, and structure of the organization affect how sales OKRs (and all OKRs) are created. Knowing the needs of your organization will best inform which sales OKR(s) you should focus on per quarter.
A freshly funded startup may have growth-focused objectives supported by sales revenue key results while enterprises may use sales management OKRs for efficiency if their retention rate is struggling.
From a risk perspective, tying OKRs to compensation or performance management almost guarantees the gamification or sandbagging of goals to the individual's benefit. Ensuring OKRs aren't tied to commission or bonuses reduces this risk, which means OKRs must be applied at the business unit level versus the individual level.
Sales teams can frame OKRs as a hub and spoke model. At the hub is the overall sales OKR, focused on revenue, management, or enablement. The various spokes may represent individuals, functions, or focus areas, each with or without their own OKRs.
Sales OKR focus areas
Choosing a sales focus area is step one in creating a sales OKR that drives impact:
Sales revenue
Sales management
SDR management
Sales enablement
Channel partner sales
Check out all our sales OKR examples below.
Sales OKR examples
Sales revenue OKR examples
Example 1
Objective: Hit quarterly revenue of $10,000,000
Key result 1: Expand successfully into the APAC region by achieving $1,000,000 in New ARR
Key result 2: Achieve >30% of new business in upsell/cross-Sell to existing customers
Key result 3: Increase the conversion rate from SQL to opportunity to 11%
Key result 4: Decrease the sales cycle for the standard version of the product from 32 to 15 days
Example 2
Objective: Generate new bookings pipeline
Key result 1: Generate of $12M in 'Land' pipeline
Key result 2: Generate $4M in 'Expand' pipeline
Key result 3: Do 7 product demos per week on average per sales rep
Example 3
Objective: Recruit world-class A-players for our sales team
Key result 1: Hire 10 new AEs by the end of January
Key result 2: Hire 20 new SDRs by the end of January
Key result 3: Hire 5 new sales managers by the end of January
Key result 4: Maintain a 4:1 onsite "Interview Offer" ratio
Example 4
Objective: Develop our reps into the best sales team in the industry
Key result 1: Implement new sales training platform demonstrated by successfully delivering 3 training modules
Key result 2: Complete weekly sales coaching lunch & learns
Key result 3: Interview and finalize on new sales training methodology trainer to be delivered next quarter
Key result 4: Complete regular monthly anonymous surveys of SDRs and AEs and get their feedback
---
Sales management OKR examples
Example 1
Objective: Grow our sales in the central region
Key result 1: Develop 50 new qualified opportunities in strategic named accounts
Key result 2: Successfully onboard 10 new resellers that focus on the central region
Key result 3: Rollout SPIF for central region driving 70% rep quota attainment in the central region
Example 2
Objective: Improve sales in South America
Key result 1: Land 30 new customers with greater than $20k in ARR in South America
Key result 2: Implement a new sales training program for our South American team
Key result 3: Receive 10 5-star reviews from our customers who indicate willingness to be references
---
SDR management OKR examples
Example 1
Objective: Implement SDR social selling process
Key result 1: Generate 75 SQLs to sales executives
Key result 2: Generate >$185,000 in qualified pipeline through social selling techniques
Key result 3: Successfully train 5 SDRs on social selling practices as measured by passing the Sprout training segment
Example 2
Objective: Exceed our quarterly pipeline quota by 50%
Key result 1: Generate 150 sales qualified leads
Key result 2: Generate $500,000 in qualified pipeline by end of Q3
Example 3
Objective: Grow our upsell and cross-sell
Key result 1: Promote 3 SDRs to the account manager (existing customer sales) role
Key result 2: Increase upsell and cross-sell revenue by 40%
Key result 3: Increase net retention to 98%
Key result 4: Have regular weekly alignment meetings with customer success
---
Sales enablement OKR examples
Example 1
Objective: Enable our sales to be more successful
Key result 1: Successfully deliver sales enablement training platform by X date as measured by 80%+ sales team training on how to use the system
Key result 2: Deliver the new process for measuring outbound vs. inbound pipeline through presentation to sales execs by XX date
Key result 3: Improve email sequences to result in a 20% improvement in click rates
Key result 4: Implement the new forecasting module, migrating to the new methodology by XX date
Key result 5: Revise the sales compensation plan and obtain approval by sales management & board by XX date
Example 2
Objective: Improve our sales analytics process
Key result 1: Implement a sales analytics and business intelligence platform successfully delivered by XX Date
Key result 2: Deliver new sales management alert triggers based on triggers in sales cycle (i.e. size, stage change, etc.)
Key result 3: Deliver weekly summary of sales activity metrics to sales management team by XX Date
Key result 4: Deliver Weekly Sales Pipeline metrics summary report to sales management team by xx date
---
Channel partner sales OKR examples
Objective: Grow sales through our channel partner
Key result 1: Recruit & Sign 30 new channel partners in Eastern, Central and Western geographies
Key result 2: Deliver proposal and obtain approval for the Q2 channel incentive program
Key result 3: Successfully launch the new channel partner portal as measured by 50% logins from partners
Key result 4: Deliver improved channel partner onboarding process as measured by a 20% improvement in certification test passing scores
---
How Quantive simplifies OKRs for sales teams
Quantive is your bridge between strategy and execution. Founded on the objectives and key results (OKR) methodology, our Strategy Execution Platform is where businesses plan successful strategy, focus and align teams to it, and stay on the leading edge of progress.
As your company looks to achieve the best possible results, you need a modern approach to run your business and change your business. The Modern Operating Model brings strategy, teams, and data together to help make decisions faster, optimize operations, and drive better business outcomes.
Whether you're a large enterprise facing competitive disruption or a small business leading the innovative charge, Quantive helps get you where you want to go.
Ready to achieve the best possible? Start using Quantive for free.