Why is the chief of staff more important than ever for enterprises today? In short, they drive organizational effectiveness. In today's business environment, it's critical to have the right person and tools to manage information, support company alignment, and facilitate strategy execution.
Using the objectives and key results (OKRs) framework, chief of staff can improve alignment, focus, accountability, and agility throughout the company. In this article, we'll cover the what, whys, and hows of OKRs for chief of staff, covering:
The chief of staff's main challenges
The benefits of OKRs for chief of staff
How chief of staff OKRs drive focus
How OKRs for chief of staff connect and align teams
How chief of staff OKRs provide structure
How OKRs for chief of staff prepare for disruption
How chief of staff OKRs clarify benchmarks
How chief of staff OKRs curb imposter syndrome
How OKR software helps chief of staff drive organizational effectiveness
The chief of staff's main challenges
The broad reach of the chief of staff makes the role nearly impossible to summarize, and there hasn't been a clear blueprint created. Every CoS uses different routes, tactics, and strategies to confront their most significant business challenges, including:
Lack of focus
Disconnect and misalignment
Lack of structure
Disruptive change and uncertainty
Unclear benchmarks
Imposter syndrome
---
Learn more about the chief of staff's main challenges and how to overcome them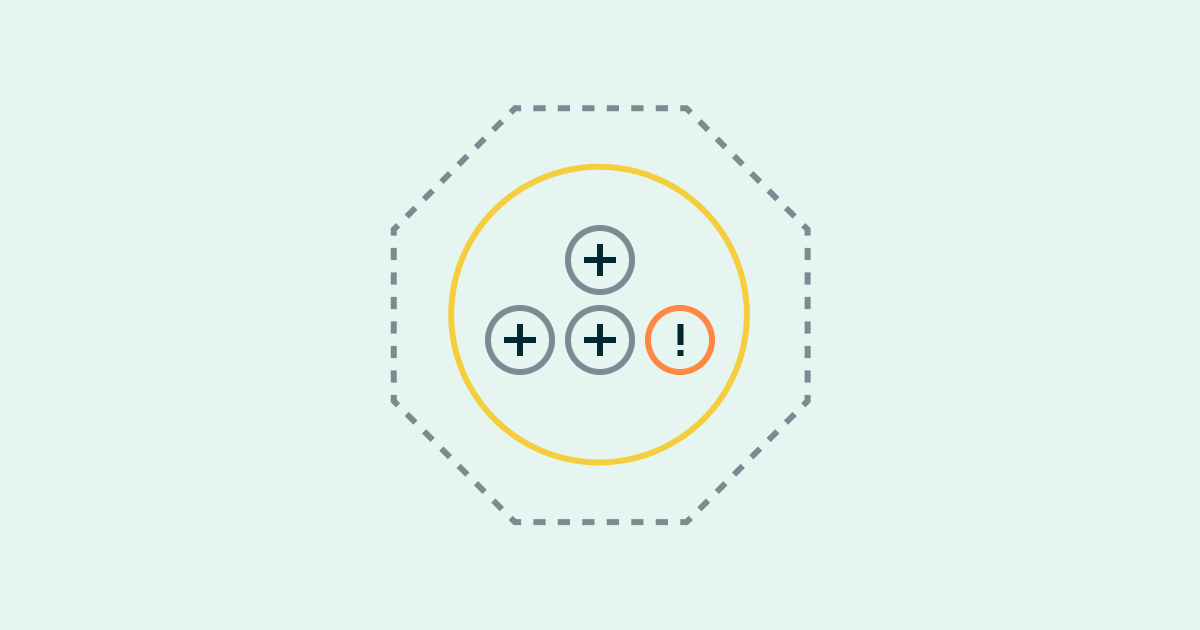 ---
There are ways to approach these problems individually. However, as chief of staff, you might be seeking a single method to help address them all at once.
The benefits of OKRs for chief of staff
OKRs are a goal-setting framework that can help you balance, manage, and measure organizational effectiveness from all angles.
OKRs are distinct from other frameworks because they drive mission-aligned outcomes (effectiveness) rather than metrics-based outputs (efficiency). OKRs encourage the mindset and processes that set the stage for successful performance management, alignment, and operations over time.
The process of setting OKRs is:
Structured enough to help you prioritize effectively
Transparent enough to create clarity
Flexible enough to support adaptability
---
Learn more about writing effective OKRs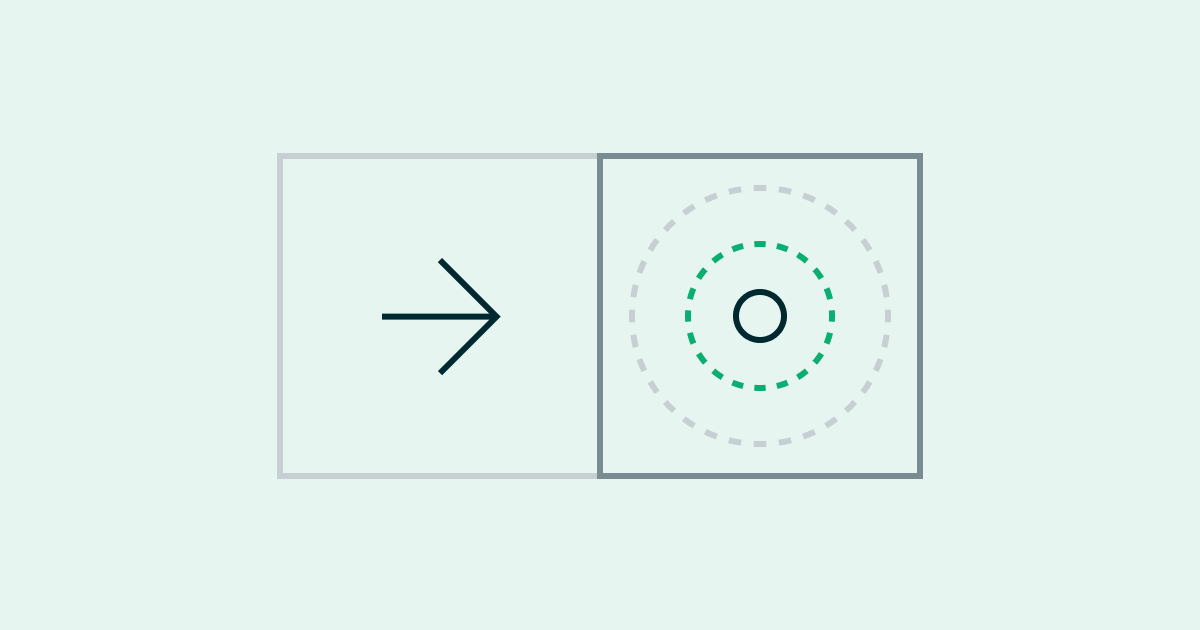 ---
OKRs will help you define and execute strategic objectives that align with your company's mission. If managed and supported correctly, they will help the organization build good habits so your company can be 1% better every day.
Here's how you can use OKRs to overcome the main challenges you face as the chief of staff.
How chief of staff OKRs drive focus
Setting OKRs helps you zero in on the wisest possible investment of time, energy, and resources from the company to the individual level. Instead of enabling reactive choices, OKRs help you distinguish the highest points of contribution and remove obstacles.
OKRs encourage leadership to reflect on purpose, strategies, and outcomes with intention, helping the company clarify what's essential — and let go of what isn't. What does impact look like for your company? Which strengths and resources can you leverage? How can your company mitigate its weaknesses?
Clarity about what is essential fuels us with the strength to say no to the non-essentials.

- Greg McKeown, Essentialism
How OKRs for chief of staff connect and align teams
Getting everyone on the same page is critical to bridging the strategy execution gap. With your organization's overall purpose clarified, you can use OKRs to delineate goals from vision to action, as well as alignment and authority from leadership to sub-teams.
Clear direction also helps establish a sense of connection, personal impact, and purpose for employees, contributing to employee engagement. Because OKRs can be co-designed in a hybrid work environment, you can use them to support a collaborative, creative culture that'll help sustain your company's future.
How chief of staff OKRs provide structure
An effective organizational structure enables flows of information, communication, and work to move forward unobstructed. Processes are built around things with a depth of certainty to them, such as your mission, vision, and values. With these in place, there can be freedom of movement, autonomy, and innovation.
OKRs provide a goal-setting structure that anchors strategic objectives, clears the path to execution, and offers the freedom to shift as needed. Once certainty has been established around focus, your organization can lean on it to continue building momentum towards the vision.
How OKRs for chief of staff prepare for disruption
Right now, resilience and adaptability are more important than ever. How do you know you're making the right choices for the future?
OKRs differ from other performance, management, or operational frameworks because they position you to respond to uncertainty effectively. They offer the foundation to help you build, but they can also help you transform when needed.
By clarifying purpose, strategy, and progress, OKRs help widen your company's tolerance for uncertainty. Insisting on transparency will enable processes that are graceful about change. Visible, accessible processes make it much easier to respond to sudden shifts and adapt accordingly.
Tempered intuition is more than beneficial. It's usually critical to resolving gray area problems.

- Joseph Badaracco, Harvard Business School
How chief of staff OKRs clarify benchmarks
Companies that track progress hit their goals almost twice as much as companies that don't. But how do you track the progress of outcome-based goals? How do you measure effectiveness?
If an objective tells you where you're going, key results inform whether an objective has succeeded or failed, as well as what progress you made towards achieving that objective. Unlike tasks or KPIs, key results measure the effects of certain actions.
OKRs make it possible to work towards key results through data. Data-driven decision making increases the likelihood of success while also nourishing autonomy, innovation, and creativity. This is one reason data cultures are emerging as an important trend in the future of work.
How chief of staff OKRs curb imposter syndrome
Imposter syndrome is when we doubt our innate ability to progress goals forward. This can hinder our ability to make decisions. Hesitation, doubt, and other time-wasters appear.
Too often, imposter syndrome begins because of a lack of clarity around context, expectations, and purpose. This makes it easy for issues to be viewed as a result of incompetency, rather than as the consequence of a changeable process.
Transparency through OKRs helps situate everyone in a shared space, builds trust, and creates visibility around processes. Pinpointing what went wrong, why, and what can be changed for next time can help increase company resilience.
How OKR software helps the CoS drive organizational effectiveness
The pursuit of implementing OKRs is challenging, time-intensive, and often confusing. The right software will bring certainty, reduce friction, and save you time as a chief of staff looking to roll out OKRs.
Here are the ways our enterprise OKR software supports your implementation.
Define focus
Focus is key to solving the rest of your challenges as CoS. Quantive Results helps you create constraints, which ensures focus on the right things. Quantive lets you limit how many OKRs can be owned by any team or individual so people don't get overwhelmed and you can ensure teams concentrate on their highest priority.
OKRs won't be published until they're reviewed and approved with the approval workflow. This helps align company-wide focus with the most important outcomes. Finally, teams and individuals can set automated key result reminders to stay on track with consistent progress updates.
Connect and align teams
When teams can communicate effectively, they are more likely to succeed. Whiteboards is an unconstrained, safe space that can be used to brainstorm ideas, develop strategy, and collaborate in real-time.
With alignment view, you can capture an overview of company-wide alignment, helping you troubleshoot in the case of disconnect. And to help simplify delegation, you can configure and change who owns objectives as well as individual key results.
Provide structure
Quantive helps you build a sustainable structure around the OKR framework. As CoS, you can use this to organize OKRs in a way that makes sense for your organization.
Alignment and planning sessions lets you create sessions, choose your cadence, and align individual OKRs with overall company strategy. With the help of Kanban boards, linked key results, and other useful task management tools, you can also measure the performance of initiatives and OKR achievement.
Even though your OKR process will be unique, it can help to see what's worked before for other companies. Your organization can learn from and get inspired with thoughtful, pre-built OKR and Insights templates.
Prepare for disruption
Managing OKRs is much easier when you can audit changes over time. Quantive's timeline provides a way to trace changes, identify what is and isn't working, and track your own OKR activity.
You can also integrate your data sources and gather insights using Insightboards. These are streamlined dashboards that help you get a complete story of how OKRs, teams, and individuals are driving effectiveness within your company, so you can make informed decisions.
Finally, process automation helps you optimize OKRs at scale, control the process, and ensure consistency in your operations. In Quantive, build your custom automation workflows for repetitive tasks or activate one from a ready-made selection.
Clarify benchmarks
Quantive helps you choose what to track across the organization, so you can capture a customizable, data-driven perspective of your company's health.
In addition, our technical success team can help you identify your most critical business metrics, and our business observability options notify you immediately when something unexpected happens so you can make informed decisions.
Together with dynamic key results, which automatically update your OKRs with third-party apps in real time, you're free to take critical action.
Curb imposter syndrome
In the mission to drive organizational effectiveness, imposter syndrome can be common. A great way to curb your imposter syndrome as chief of staff is by helping other people out of it. On Quantive, you can reward custom badges to individuals who have made great progress, which guides priorities into focus.
You also don't have to waste time doubting ideas. On Whiteboards, feedback via reactions and voting lets you and other team members see the highest voted ideas.
Next steps: Creating OKRs for chief of staff
OKRs can help provide the common denominator you need as chief of staff to decrease uncertainty, tell a clear story about your company, and grow and adapt at the same time. OKRs can reveal capabilities and resources, provide new perspectives, and drive much-needed discussions around the business.
OKRs will be a new idea to many and it's a big ask for everyone to love OKRs as much as you from day one. Implementing them requires certain behaviors that aren't always natural in today's world:
Being consistently transparent
Publicly owning and accepting failure
Setting stretch goals
The culture of OKRs should promote breaking away from business as usual. If you don't promote this freedom, you won't achieve the outcomes you're looking for — the most essential, impactful ones that drive your organization to the next level.
---
Quantive is your bridge between strategy and execution. Founded on the objectives and key results (OKR) methodology, our Strategy Execution Platform is where businesses can effectively plan strategy, focus and align teams to it, and stay on the leading edge of progress.
As your company looks to achieve the best possible results and leverage chief of staff OKRs, you need a modern approach to run your business and change your business. The Modern Operating Model brings strategy, teams, and data together to help make decisions faster, optimize operations, and drive better business outcomes.
Whether you're a large enterprise facing competitive disruption or a small business leading the innovative charge, Quantive helps get you where you want to go.
Ready to achieve the best possible? Start using Quantive for free.