Why choose OKRs for your operations team
OKRs (Objectives and Key Results) are a collaborative management methodology that helps operations teams set and achieve goals. They're helpful to all business units and individuals because they drive alignment, enhance focus, and inherently promote transparency.
---
Learn more about what OKRs are and how to use them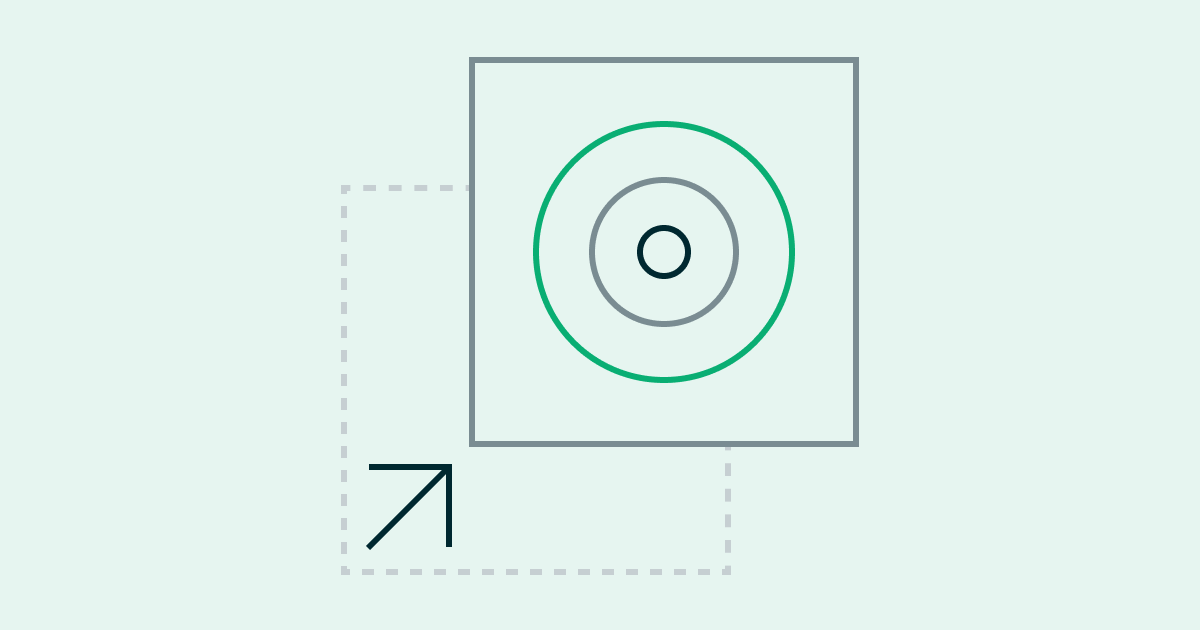 ---
Operations professionals serve the entire organization, promoting company-wide growth and development. The operations team's biggest challenge is prioritizing the right tasks and initiatives to drive sustainable growth and development.
When improving every team and process falls under the job description, focus can be tough — this is where OKRs help. OKRs align operations teams to the greater goals of the organization and channel their energy towards that work.
How OKRs solve operations team challenges
Operational optimization is a never-ending process, but continuous busy work isn't the same as focusing on what's driving impact. OKRs create better functioning operations teams by putting inefficiencies, dependencies, and organizational uncertainty under a microscope.
Operations teams need help in shifting focus from the day-to-day, business-as-usual activities to the strategic priorities of the organization.
Key results give operations teams the metrics-focused measurements they desire, whether it's retention, performance, productivity, or beyond. Objectives link team efforts to the overarching organizational strategy, ensuring teams aren't operating in silos.
OKRs are the perspective shifter, keeping operations professionals focused on the processes and systems needing the most attention while not limiting the adaptation and flexibility required in the role.
Setting OKRs for operations teams
Operations teams tend to work better with bottom-up OKRs, as their specific areas of operational excellence better serve and inform the goals of the organization. Leaders can use OKRs to position the question of "why" as a guide for initiatives, while individuals have control of their execution.
By trusting the expertise of its team members, operational leaders get critical insights on the most pressing operations questions. For example:
Can certain processes be made simpler/shorter?
How are our turnaround times?
Are our employees satisfied?
Are there initiatives that can improve the product/service?
Department members will know what to contribute and how those contributions affect the desired outcomes.
OKRs bring focus and transparency, as each initiative is connected to a common goal and each team member knows what the other is working on.
Dependencies and duplicated work are reduced, detractors are eliminated, and operations teams can measure progress in real-time, all through OKRs.
Operations OKR focus areas
Operations OKRs have different focus areas depending on your organization's strategic needs and unique opportunities/vulnerabilities. A few OKR focus areas for your operations team might be:
Process
Teamwork/culture
Team efficiency
Risk management
Resource optimization
Check out all our operations OKR examples below.
Operations OKRs examples
Operations process OKR examples
Example 1
Objective: Limit bureaucracy in the contract management process
Key result 1: Review 10 sections in the standard contract for risks
Key result 2: Reduce contract negotiation work time by 200%
Key result 3: Resubmit 10 long-term contracts with timeline improvements
Example 2
Objective: Maintain a world-class office
Key result 1: Transfer all company and client records to the cloud
Key result 2: Reduce spending on office supplies by 10%
Key result 3: Implement an online conference room reservation system
Key result 4: Choose and launch a new document sharing platform
---
Teamwork/culture OKR examples
Objective: Develop an excellent company culture
Key result 1: Increase employee retention to 90%
Key result 2: Implement a new onboarding process
Key result 3: Conduct quarterly work satisfaction surveys across the company
Key result 4: Reach 95% in average work satisfaction
Key result 5: Organize monthly company outings
---
Team efficiency OKR examples
Example 1
Objective: Maximize executive and office productivity
Key result 1: Streamline company approval processes
Key result 2: Ensure executives arrive at all scheduled meetings and events on time
Key result 3: Ensure executives reach inbox box zero at the end of every week
Key result 4: Implement quarterly training for admin staff
Example 2
Objective: Create the Learning Management System
Key result 1: 85% of employees complete one hour of video courses
Key result 2: Develop 10 basic training modules
Key result 3: Employees create at least 30 internal Wiki articles
Key result 4: Primary learning module completion at 90%
---
Risk management OKR examples
Objective: Create a new contractor risk management process
Key result 1: Collect 5 scope of work documents from department leaders
Key result 2: Formalize the process workflow with 5 key milestones
Key result 3: Program risk occurrence frequency in our AI tracking system
---
Resource optimization OKR examples
Objective: Improve internal document management
Key result 1: Choose and launch new document sharing platform
Key result 2: Move 100% of existing documents from file servers to new system
Key result 3: Have each team create a directory structure for documents and share it with the wider organization
---
Cross-functional communication OKR examples
Objective: Improve meeting quality in the department
Key result 1: Audit 12 departmental meetings in Q4
Key result 2: Collect 100 anonymous survey responses
Key result 3: Create a resource FAQ for at least 6 teams
Key result 4: Host 2 leadership syncs informed by audit findings
---
How Quantive simplifies OKRs for operations teams
Quantive is your bridge between strategy and execution. Founded on the objectives and key results (OKR) methodology, our Strategy Execution Platform is where businesses plan successful strategy, focus and align teams to it, and stay on the leading edge of progress.
As your company looks to achieve the best possible results, you need a modern approach to run your business and change your business. The Modern Operating Model brings strategy, teams, and data together to help make decisions faster, optimize operations, and drive better business outcomes.
Whether you're a large enterprise facing competitive disruption or a small business leading the innovative charge, Quantive helps get you where you want to go.
Ready to achieve the best possible? Start using Quantive for free.