What is the role of the chief of staff?
Put simply, the chief of staff (CoS) is focused on driving organizational effectiveness. Working from all angles to improve staff impact, strategy, and execution, the CoS is empowered to clear obstacles so the company can accomplish its mission.
Major organizations like Google, Facebook, and Uber were among the first to implement the chief of staff position, followed by smaller companies that needed the right person to deal with strategy execution, facilitate processes, and implement high-level decisions.
Why is the CoS role key to successful business strategy?
As a truth-teller, confidant, and strategic thought-partner, the CoS can execute strategies independently and help their leader achieve goals.
Rather than focusing on increasing numbers and output, the chief of staff helps the company progress towards its greater mission, vision, and values through the essential objective of driving organizational effectiveness.
The main challenges for the CoS
Being involved with many initiatives as a CoS, you're bound to encounter various obstacles. While there are many challenges for a CoS, here are the top six organizational and personal development challenges you might face:
Lack of focus
Disconnect and misalignment
Lack of structure
Disruptive change and uncertainty
Unclear benchmarks
Imposter syndrome
Lack of focus
Uncertainty about what to focus on can be one of the most difficult things to work through as a chief of staff. How do you know if you're doing the right things, in the right way, at the right time? There's always something that can be improved, and with such a wide vantage point, you may not know how to prioritize.
Disconnect and misalignment
Within today's uncertain business environment, connection can be difficult to create or sustain. For example, the rise of the hybrid workplace, despite its many benefits, has distanced employees from familiar ways of connecting with one another. Disconnect can drive misalignment, stifle autonomy, and decrease collaboration.
Without consistency of connection, lack of trust can appear in various places in your company — including between leadership, teams, and shareholders.
Lack of structure
As chief of staff, you'll likely be analyzing resources, process flows, and communication to determine how organizational goals should be achieved. You may need to work through existing obstacles as you help build and shape structures that provide long-term clarity and alignment.
Roadblocks could include uncertainty, lack of feedback, and strategic confusion.
Disruptive change and uncertainty
In today's business environment, companies need to grow and adapt at unprecedented rates while supporting everyone's sense of stability and safety. Without a consistent and distinct foundation for clarity, connection, and transparency, employees may see only chaos.
Plus, your organization's most important capabilities and weaknesses are usually part of less visible background processes that support the rhythm of expected changes. When it comes to disruptive change, this means they can fail.
Unclear benchmarks
When you're measuring how well you're driving a vision forward, benchmarks and other symbols of progress can be difficult to pin down. And in a role that often focuses on helping others be successful, it can also be difficult to benchmark your own success.
As a CoS, you must understand why something is important for long-term outcomes, decide what actions should be taken, and still demonstrate the impact of those actions — yours included.
Imposter syndrome
Your role as the chief of staff is constantly evolving, and there's often no definitive path for growth. Over time, the roles and duties of your teammates change. Your responsibilities remain relative to theirs, which can magnify uncertainty around the focus of your role.
All of this can lead to consistent struggles with imposter syndrome — the struggle to accurately evaluate your competence and skills — leaving you confused, even when receiving positive feedback.
There are useful ways to set the stage for overcoming these challenges so you can further progress your organization's values, develop effective processes, and drive strategic alignment.
Solutions for driving organizational effectiveness as the CoS
Here's how you can overcome the main challenges of being a CoS to make better decisions, achieve your goals, and drive organizational effectiveness at your company.
Find focus
Start with 'why.' When you continue to return to, communicate, and act on your company's 'why,' focus emerges naturally. Start by understanding your company's mission, vision, and values. You'll ask the right questions to push the business forward.
"People don't buy what you do; they buy why you do it. And what you do simply proves what you believe."
- Simon Sinek, Start with Why: How Great Leaders Inspire Everyone to Take Action
Focus also begins with building a transparent relationship with your leader. See if there's a specific mandate in mind for you. Determine strengths and weaknesses to see how you can best support each other to work in your zones of genius. Ask questions, express your personal goals, and clarify what support you need for goal achievement.
You can also make your life easier by making analytics part of your overarching strategy. You can use data to amplify the things that already work while encouraging employees to develop supportive experiments, helping remove doubt and uncertainty.
Connect and align
Ideally, each relationship you build with other strategy leaders will bring a different type of mutual value and support. These connections will help you maintain a wide perspective, build your understanding of the organization, and capture the most relevant input for major decisions.
Many future-looking companies are flattening hierarchies to inspire more participation across the organization. Not only does this build a more unique business, it can help people take on new responsibilities and remove artificially imposed limitations between employees and their potential.
To establish trust, recognize and reward people as a group, making achievements and mistakes something that employees are winning or losing on together.
Build structure
As a CoS, you have functional oversight of what has and hasn't worked before for other teams. You may not be an expert in product management or product road maps, but you can come up with ways to consistently accomplish goals using a set of tools and concepts. Taking this approach to different principles can help provide value and make others' jobs easier so they can succeed.
Effective goal-setting and management processes help simplify and automate goal clarity, ongoing review, and alignment. Alone, each of these elements substantially benefit business outcomes — for example, organizations that simplify the process of setting clear goals are four times more likely to score in the top 25% of business results. When combined, however, the impact on your company can be transformative.
OKRs can help you organize goal-setting and management processes that move the needle toward your company's vision. Define your aspirational goals, the key accomplishments that are likely to get you there, and the way you'll make progress transparent across the business — then use that information to build effective OKRs.
---
Discover the seven steps to effective goal-setting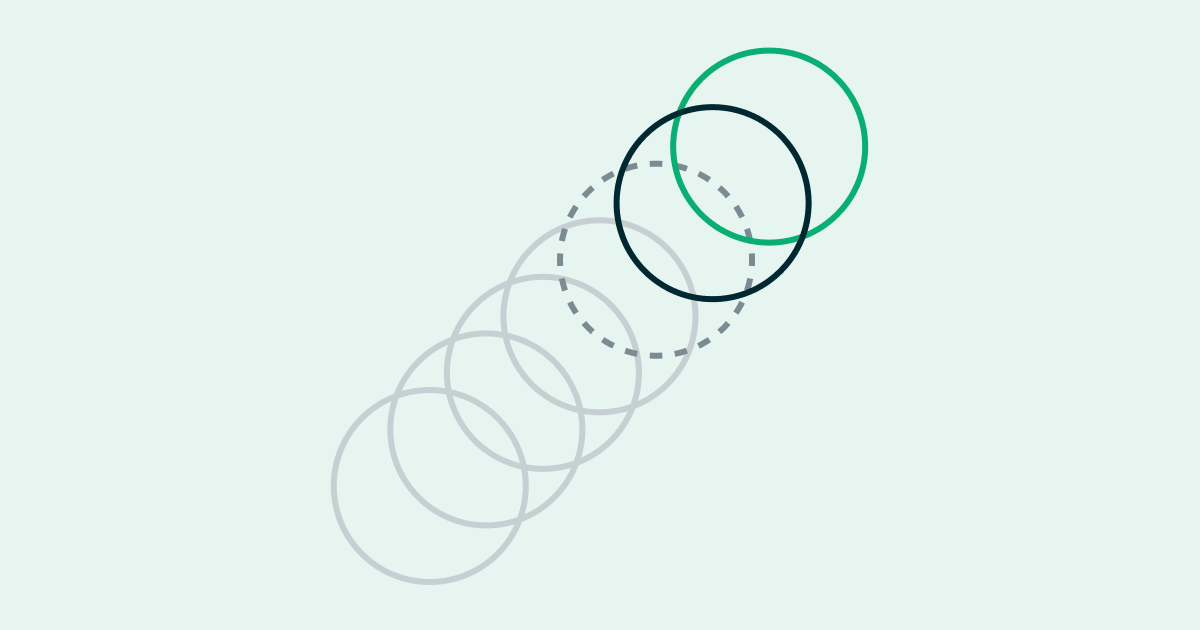 ---
Manage change
Organizations are complex systems with changing needs. To adapt, allow for continuous discovery. Practice an infinite mindset: instead of playing to win, play to keep playing. Nothing stands still, so you must pay attention to make sure you, your organization, and your people reach their potential.
Your role might look different every day — you might be translating visions, coaching, challenging others' thinking, or holding space. Lean into this and let the evolution of your role emerge naturally. Experiment, play, fail, notice, and assess.
And remember to self-manage. There's effort involved with everything you choose to do, and there's a limit to how much attention and time you have. Break down your own capacities in different areas and plan accordingly so you don't burn out as things shift.
Determine benchmarks
Transparency creates visibility for you to understand processes and their necessary changes. It also helps enable you to track decisions, who made them, and how they were implemented. If possible, write down and regularly review your processes at a dedicated time.
When you're working with a team, start with the context of why you're there and be as transparent as possible throughout the process. Continually return to how you're helping people rather than doing something for the sake of it. Talk about your own 'why,' and prove it with what you do. This helps build transparency around what you're trying to achieve.
OKRs (objectives and key results) can help you determine and communicate clear benchmarks for outcome-based objectives. With OKRs, you can continually assess and adapt your objectives and strategy execution according to your results, while ensuring that teams and sub-teams remain aligned with the company's mission.
---
Learn more about the OKR goal-setting framework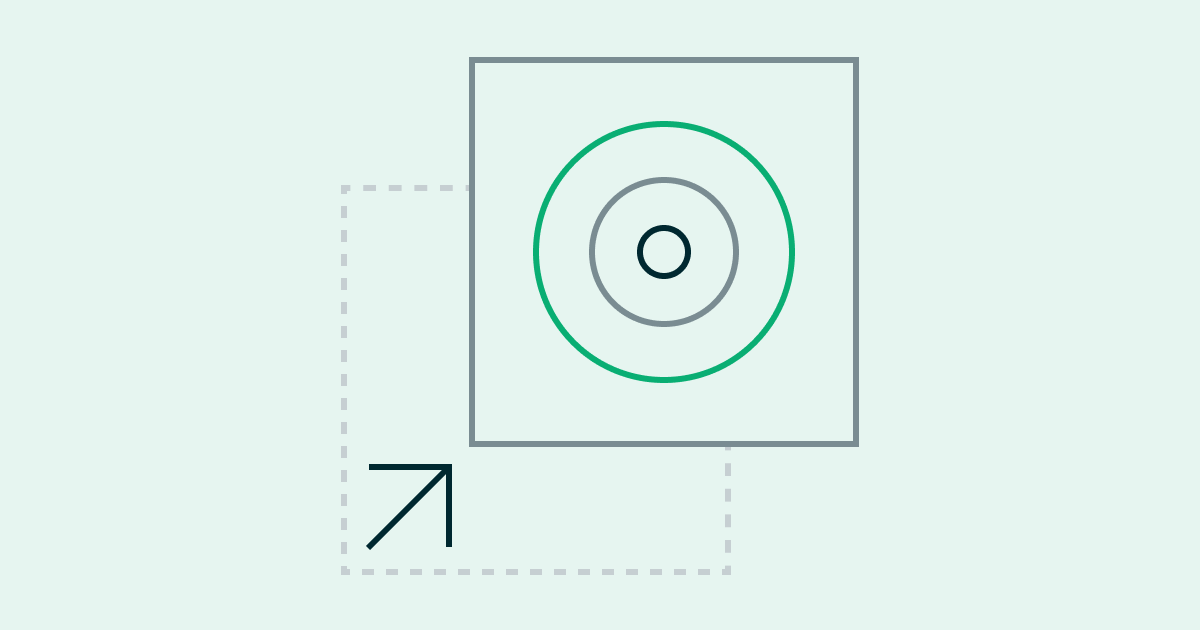 ---
Restrict imposter syndrome
Establishing your own operating rhythm can help you define your habits and accomplish your goals consistently. This can include owning your meetings with other leaders to learn their blockers, owning your own initiatives, or running an OKR program with your leadership team.
As chief of staff, personal OKRs can help you build self-trust. This is especially important when responsibilities require trusting your intuition. You can take a deep look at how you manage your own time, projects, and wellbeing by creating a personal development OKR.
When in doubt, remember you were selected as chief of staff for a reason — probably because someone trusts you enough to execute what you think is right. Don't be afraid to get feedback on your limitations, take measured risks, and maybe even fail a few times, just to see what happens.
How OKRs can help the CoS drive organizational effectiveness
OKRs are an especially useful methodology for the chief of staff. At Quantive, our CoS is what we call the OKR champion — the person driving the critical factors of OKR success.
As chief of staff, you hold the unique perspective to lead your OKR rollout, leverage the opportunities provided by OKRs, and determine what OKRs should look like at your organization.
OKRs can help make your impact visible, keep you focused, and reveal where your input will soon be essential.
---
Quantive is your bridge between strategy and execution. Founded on the objectives and key results (OKR) methodology, our Strategy Execution Platform is where businesses plan successful strategy, focus and align teams to it, and stay on the leading edge of progress.
As your company looks to achieve the best possible results, you need a modern approach to run your business and change your business. The Modern Operating Model brings strategy, teams, and data together to help make decisions faster, optimize operations, and drive better business outcomes.
Whether you're a large enterprise facing competitive disruption or a small business leading the innovative charge, Quantive helps get you where you want to go.
Ready to achieve the best possible? Start using Quantive for free.