If you're reading this article, you've most likely already bought into the objectives and key results (OKRs) methodology. And by now, you know how OKRs provide a focused and outcome-driven structure that cultivates awareness around purpose, strategic intent, and priorities company-wide. This is great news.
But now you're ready for the next step — implementing OKRs in your organization. That's where we come in. Wherever you are in the process of implementing OKRs, this guide will take you through the steps and best practices necessary to ensure you benefit from the structure, transparency, and effectiveness of the OKR framework.
For OKRs to succeed at your company, there are four main steps you need to focus on when implementing OKRs:
Creating the right company culture for OKRs
Integrating OKRs into your organizational rhythm
Educating your team about OKRs
Making sure OKRs stick
Step 1: Creating the right company culture for OKRs
Let's face it, no matter how beneficial the shift, people often resist changing their current processes. That's why implementing OKRs successfully begins with your company culture. With knowledge, buy-in, and the right mindset, your culture will fuel the transformation that OKRs are meant to deliver.
To build an OKR culture, you need to get everyone on the same page as early as possible. This begins with ensuring familiarity with the OKR process, while prioritizing employees' needs and addressing their concerns. Listen to your employees' objections, determine the most common ones, and make it a goal to alleviate possible issues. This will pave the way for successful OKR implementation.
Next, communicate widely why you're using OKRs. What problems are you trying to solve, and how do you see OKRs providing the solution? This will help people understand that OKRs are meant to make their lives easier and help propel them to where they want to be — not add to their to-do list.
To work effectively, OKRs require engagement and growth, not just task accomplishment. That's why an OKR culture is built on the values of transparency, clarity, creativity, autonomy, and a focus on outcomes over outputs. Outcomes are about impact, and engagement is often a result of employees understanding theirs.
Here are more ways to foster engagement:
Encourage curiosity about what's happening inside and outside the organization
Don't cast aside wild ideas, even if you can't use them
Emphasize quality as much as speed or quantity
Empower people to make mistakes and learn from them
It's vital that your culture maintains respect, support, and integrity throughout the OKR implementation process. Implementing OKRs requires an abundance of time and learning.
Start small, remain patient, and be human about it.
Together, the above tips will help you develop a foundation of trust, which is essential to foster connection and growth through OKRs.
Step 2: Integrating OKRs into your organizational rhythm
Before your OKR rollout, you need to determine your rollout strategy. Some companies choose to run an OKR pilot to define what success looks like on a smaller scale. Some choose to begin with team leaders only, and some companies might onboard everyone at the same time.
---
Learn more about running a successful OKR pilot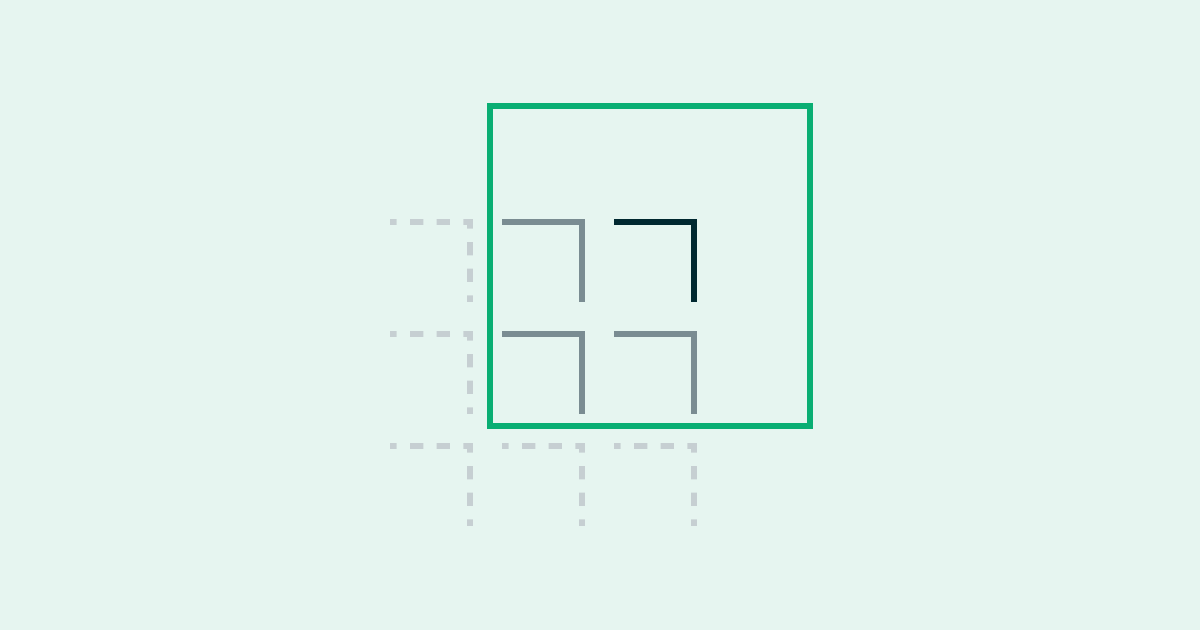 ---
Every company will approach the initial rollout in a way that makes the most sense for their organization, so don't be pressured to do something that doesn't feel right. As we said above, company culture has a lot to do with OKR success.
Next, determine your OKR cycle (also known as the OKR timeline or cadence), which is the period in which OKRs are set, communicated, executed, monitored, and optimized. There are quarterly and annual OKR cycles, as well as cadences customized to a company's unique workflow. Not sure where to start? Get a deep dive in choosing and setting the right OKR cycle for your company and set yourself up for success.
At this point, you might consider choosing an OKR software with the tools to help manage OKRs for the best possible results. The right OKR software can help simplify, streamline, and support your OKR implementation by enabling you to:
Write, implement, manage, and update OKRs at the company, team, and individual levels
Align efforts throughout the company
Ensure progress transparency throughout the OKR cycle
Assign visible ownership of objectives and key results
It's also important to determine who will own each OKR. This refers to who's responsible for updating progress on specific objectives and key results, as well as keeping track of OKR success, adapting as necessary, and making final strategic decisions. The size of your company, the way it is structured, and the stage your company is at regarding implementation will all help determine decisions around ownership.
This discussion helps facilitate accountability, a critical element for OKRs to get traction in your organization. But no matter who owns each OKR, collaboration and brainstorming with your team will inspire them to care about the OKRs that are set.
Step 3: Educating your team about OKRs
Familiarity, practice, and support can help create the confidence necessary for successful implementation of a new methodology like OKRs, which is why it's important to provide guidance and training throughout the process.
The most important thing you can do to sustain knowledge and morale in the long run is establish someone as the OKR champion, whose role it is to ensure organization-wide success with OKRs. An OKR champion's duties include driving adoption, designing the process, being the go-to source for all questions, and choosing and maintaining OKR tools. This person sets the milestones and deadlines and ensures the organization is making progress in the direction of its vision.
OKRs are a general approach for teams to align themselves and drive performance. To make it really work, certain tweaks will have to be made that correspond to the culture of the team. The OKR champion is the person that initiates and drives these tweaks.
The OKR champion is also the person everyone can turn to for clarity. People will always have questions about OKRs, and new people will come on board who've never used them. A good OKR champion will be organized, well-known in the team, a good mentor, passionate about OKRs, and patient with others and the process.
With this being said, all leaders need to use OKRs themselves to ensure they're effectively employed at other levels of the organization. While an OKR champion is a great resource, leaders also need to understand how to use OKRs through and through. Do your research so you can model best practices and provide trustworthy guidance to your team.
With all of this knowledge and learning in play, you'll need to educate your team on how to write effective OKRs. High-quality OKRs are key to high-quality growth. Best practices for writing effective OKRs include sticking to inspiring, easy-to-remember, and qualitative objectives supported by 3-5 quantitative, measurable, and well-defined key results.
Before you start working with OKRs, revisit your company mission. Consider creating 1-3 overarching annual objectives, which you can use to define your quarterly company-level objectives. Ensure you focus on priorities by keeping objectives clear and minimal, and make sure you can answer the question: "Why does that matter?"
---
Get started with 25+ real-world OKR examples for different teams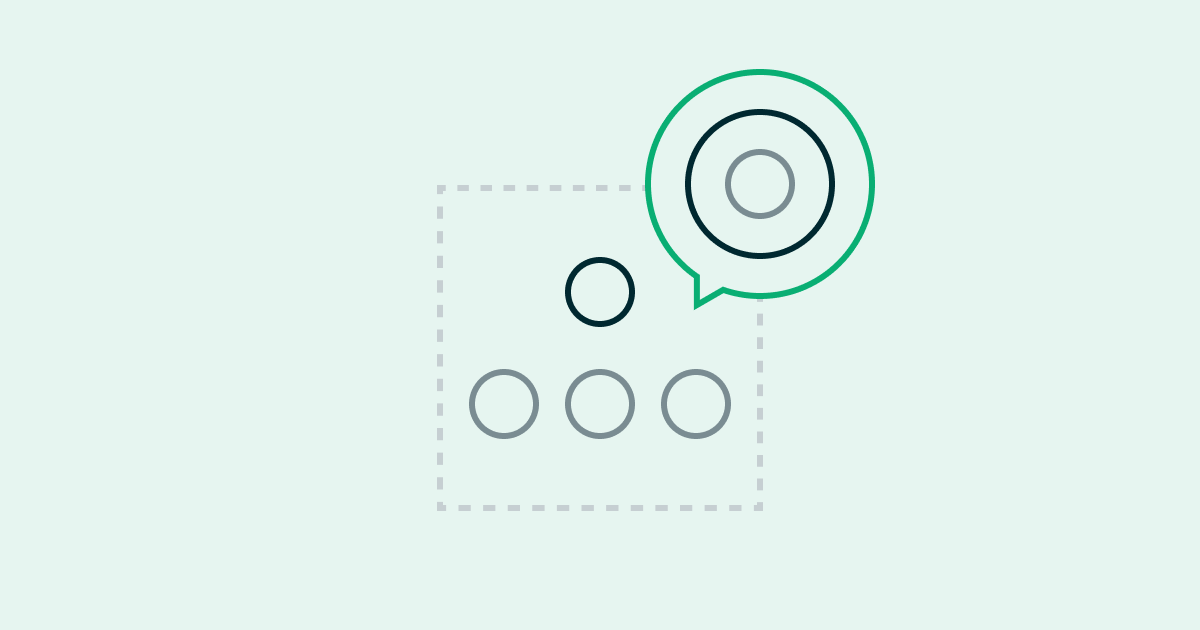 ---
Step 4: Making sure OKRs stick
Not only is alignment key to a successful OKR culture, it's also key to integrating OKRs and scaling growth within your company.
Highly aligned companies grow revenue at least 58% faster and are 72% more profitable than misaligned companies.
Have the goal conversation first and get your team involved for feedback to help align objectives up, down, and across the organization. Team OKRs must align with company mission and higher-level goals. This does not mean that teams have OKRs dictated from above, but that company goals and overall mission are communicated and well understood prior to setting team-level OKRs.
Once OKRs are in place and the process is underway, you can continue to work towards and achieve outcomes by revisiting the process as it builds on itself. In fact, the single most important factor of successful OKR implementation is holding a regular retrospective meeting.
These meetings ensure teams are focused and driving objectives while offering an opportunity to discuss progress, priorities, obstacles, and victories throughout the quarter. Decide how often you'll meet, when you'll meet, and who will meet and get it on the calendar.
In these meetings, proactively use key terms surrounding the OKR methodology — i.e. objectives, key results (KRs), KPIs, etc. Not only will clear and consistent OKR language help teach the team these terms, it will also lead to clarity, common understanding, and efficient communication.
In addition, weave OKR conversations into other existing meetings, celebrate progress, and showcase impact to help sustain OKRs through employee engagement.
Best practices for implementing OKRs
By incorporating the following best practices, you can successfully introduce OKRs in your organization and quickly reap their benefits.
Align OKRs with company values: Ensure that your objectives and goals are not only specific and measurable but also in alignment with your company's core values. This approach

guarantees well-rounded OKRs.
Emphasize learning and adaptation: Encourage your teams to embrace continuous learning and adaptation. Foster an environment where taking risks and learning from both successes and failures is celebrated. This flexibility allows for necessary adjustments and keeps your OKRs closely aligned with your top priorities.
Encourage stretch goals: Dare to set ambitious goals that stretch your teams beyond their comfort zones. By pushing the boundaries of what seems possible, you inspire creativity, innovation, and out-of-the-box thinking, leading to superior results.
Use OKR software: Take advantage of specialized OKR software to streamline OKR implementation . These tools offer features like progress tracking, real-time visibility, collaboration capabilities, and automated reminders, simplifying the management and tracking of your OKRs.
How to implement OKRs with Quantive
Implementing OKRs can be challenging at first. When you follow the steps and best practices outlined above, you'll find that OKRs connect people, create mutually beneficial growth for employees and stakeholders alike, and prepare you for the bigger and brighter challenges ahead.
No matter the size of your business, Quantive's OKR software can help streamline your implementation process so your company can maintain alignment, write effective OKRs, and benefit from OKRs sooner.
If your enterprise is looking to succeed with OKRs at scale, Quantive provides the tools you need to bridge the strategy execution gap and unleash the power of OKRs. Learn more about our solution for enterprises.
Is your company just getting started? Quantive's free OKR solution will help you manage business growth, anticipate disruptions and opportunities, and achieve operational excellence using OKRs.
---
Quantive is your bridge between strategy and execution. Founded on the objectives and key results (OKR) methodology, our Strategy Execution Platform is where businesses plan successful strategy, focus and align teams to it, and stay on the leading edge of progress.
As your company looks to achieve the best possible results, you need a modern approach to run your business and change your business. The Modern Operating Model brings strategy, teams, and data together to help make decisions faster, optimize operations, and drive better business outcomes.
Whether you're a large enterprise facing competitive disruption or a small business leading the innovative charge, Quantive helps get you where you want to go.
Ready to achieve the best possible? Start using Quantive for free.