Why choose OKRs for your design team
OKRs (Objectives and Key Results) are a collaborative management methodology that helps design teams set and achieve goals. They're helpful to all business units and individuals because they drive alignment, enhance focus, and inherently promote transparency.
---
Learn more about what OKRs are and how to use them.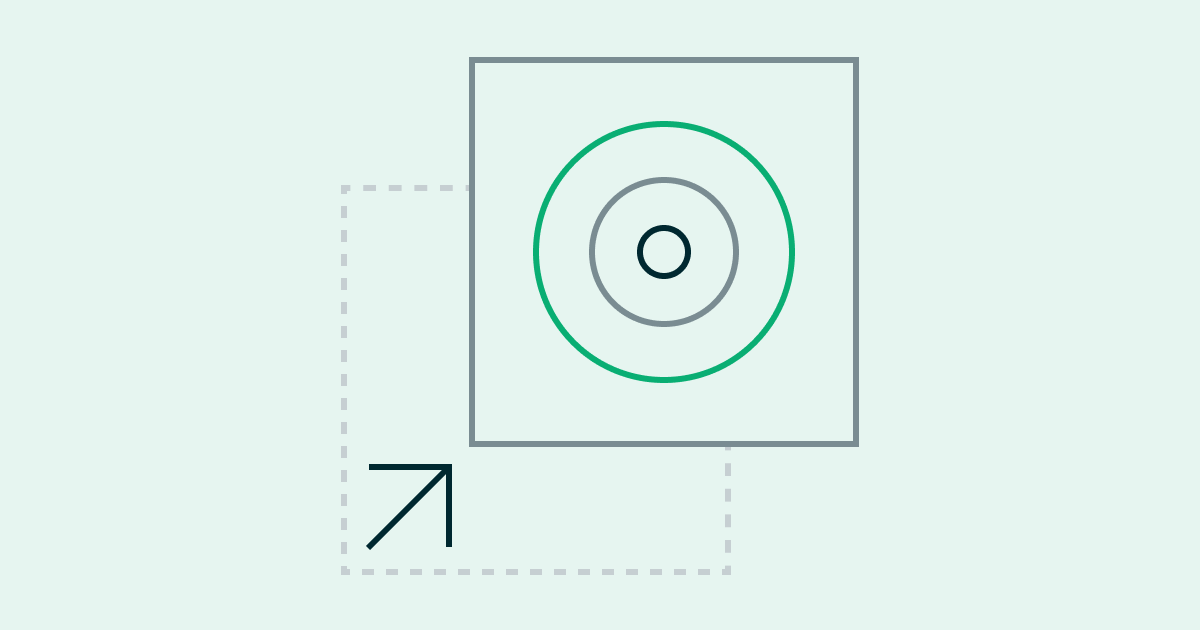 ---
Whether it's graphic design, web design, UX/UI, or beyond, design teams influence every part of a user's journey. The nature of design is cross-functional with every team leaning on design for better, branded execution.
A designer's time is finite, however. Design teams face the challenge of too many distractions detracting them from working on what drives real impact. Designers can be siloed into a task-delivery service, rather than proactively focusing on the organization's greater goals.
OKRs correct the focus of design teams and quantify the impact of their contributions.
How OKRs solve design team challenges
As a service-first team, designers consider ongoing projects in other departments as part of their workflow. Not prioritizing the projects that matter leads to inefficiently burning time that could be spent designing. OKRs counter this by ensuring the design team is focused on an aligned objective and concentrates their efforts on progressing key results.
Objectives connect design teams to the greater goals of the organization.
While these goals may concern other departments like sales and marketing, OKRs infuse the question of "why" to help design teams determine which requests will drive impact.
OKRs help reduce subjectivity, another challenge for creative teams like design. Key results quantify the outcomes of their inputs, thanks to the alignment of design OKRs to higher objectives and metrics. Design teams have a clear path for progress through OKRs, rather than spending each quarter tasking away on projects with unproven impact.
Setting OKRs for the design team
Great design OKRs aren't just about creating nice visuals or improvements — they're about doing work that fills an important need in the business.
Design leaders should use OKRs to bring the "why" mentality to all designers, grounding teams in pursuing goals instead of task lists.
Setting OKRs for design teams is challenging because of the creative, subjective nature of the work. Key results counter this challenge, presenting quantitative focus areas for designers.
Optimization is core to design OKRs, whether in speed or quality. Speed-focused key results may involve process time, design output delivery time, or turnaround time for optimizations. Quality-focused key results, conversely, may involve looking at the performance of optimizations, new contributions, or revisions.
Task-based key results are common in design teams, as outputs and testing for effectiveness are part of the design process — but key results shouldn't be a glorified task list. Even with output-centered key results, OKRs should reflect on the performance improvement of the designer or the team.
"Create 10 PDF assets for XYZ Campaign" is a task item
"Improve asset output by 20%" is a performance-focused key result
Well-written OKRs take goal setting to the next level for designers, focusing outputs into outcomes.
Design OKR focus areas
Design OKRs are as cross-functional as the design team itself, with each focus area having a separate OKR or a key result tied to a collective design OKR. Design OKRs can be focused around areas like:
Website design
Graphic design
Design systems
Design performance
Branding
Workflow
Check out all our design OKR examples below.
Design OKR examples
Website design OKR examples
Example 1
Objective: Redesign and launch our new website
Key result 1: Conduct stakeholder interviews with 10 people from sales and marketing
Key result 2: Design new version of our site structure, navigation and all pages
Key result 3: User-test page prototypes on 12 people
Key result 4: With development and marketing, launch website by June 1st
Key result 5: Increase visitor to % sign-up ratio from 10% to 20%
Example 2
Objective: Boost performance through landing page UX/UI
Key result 1: Double CTA conversion to 16%
Key result 2: Increase page navigation rate to 5%
Key result 3: Double product image gallery open rate to 24%
---
Graphic design OKR examples
Objective: Support marketing with a design overhaul
Key result 1: Achieve 150 graphic downloads from blog post infographics
Key result 2: Update ad set creatives to double ad clicks from 12k to 24k
Key result 3: Redesign e-book landing pages to double conversion rate to 50%
---
Design systems OKR examples
Objective: Make our design systems fast and seamless
Key result 1: Create a design library with 100 most-used elements
Key result 2: Restructure design brief to reduce total design iterations by 25%
Key result 3: Implement a category and tag system for used designs
---
Design performance OKR examples
Objective: Design deliverables directly contribute to sales and marketing's best quarter yet
Key result 1: Increase asset output by 20%
Key result 2: Ensure two-week SLA for graphic asset delivery from concept to approval
Key result 3: Create and maintain an asset library to allow for easy access for sales and marketing and eliminate the need to recreate previous work
Key result 4: 4x new ideas assets added to the library
---
Branding OKR examples
Objective: Become a design-driven company
Key result 1: Establish a set of brand and design guidelines, and publish publicly as PDF and online
Key result 2: Set budget for design software, online presence accounts and premium resources for other teams to self-serve and create on their own (mockup templates, wireframe kits, stock photos and illustrations)
Key result 3: Conduct 3 monthly designer meetups at our office
---
Workflow OKR examples
Objective: Slash the design to development lag
Key result 1: Reduce design task tickets reopened by dev to 15%
Key result 2: Reduce "small improvement" resolution time to 3 days
Key result 3: Increase "in-execution" design requests from 40 to 70%
---
How Quantive simplifies OKRs for design teams
Quantive is your bridge between strategy and execution. Founded on the objectives and key results (OKR) methodology, our Strategy Execution Platform is where businesses plan successful strategy, focus and align teams to it, and stay on the leading edge of progress.
As your company looks to achieve the best possible results, you need a modern approach to run your business and change your business. The Modern Operating Model brings strategy, teams, and data together to help make decisions faster, optimize operations, and drive better business outcomes.
Whether you're a large enterprise facing competitive disruption or a small business leading the innovative charge, Quantive helps get you where you want to go.
Ready to achieve the best possible? Start using Quantive for free.