Diversity, equity, and inclusion (DE&I) has become vital for organizations. Whether you've scoped out the market and realized the need for DE&I or discovered limited internal representation, DE&I goals can help your organization become more diverse, equitable, and inclusive. With well-defined DE&I goals, you can propel impactful change within your company, cultivating higher levels of trust, engagement, and performance.
In this article, we'll dive into DE&I goals, discussing how you can set and tackle them appropriately at every step of the way.
What are DE&I goals?
In alignment with your broader Environmental, Social, and Governance (ESG) strategy, DE&I goals are aspirational outcomes you want to achieve regarding diversity, equity, and inclusion. Successful DE&I goals are actionable, measurable, and transparent. This way, quantifiable progress can be taken towards DE&I, with visibility across the organization.
Additionally, each DE&I goal should have a designated owner. The owner is tasked with maintaining accountability to DE&I, avoiding one of the main DE&I challenges: a lack of frontline leadership.
Why are diversity, equity, and inclusion goals important?
With 69% of executives classifying diversity and inclusion as important, DE&I goals have become imperative to a healthy work culture. They turn the vagueness that often accompanies DE&I into a specific, executable strategy for diversity, equity, and inclusion, giving rise to many organizational benefits. For example:
Companies with a DE&I strategy are eight times better at employee retention
Inclusive companies are 1.7 times more likely to be innovation leaders in their industry
Diverse and inclusive corporations are 35% more likely to outperform competitors
---
Read more benefits of DE&I here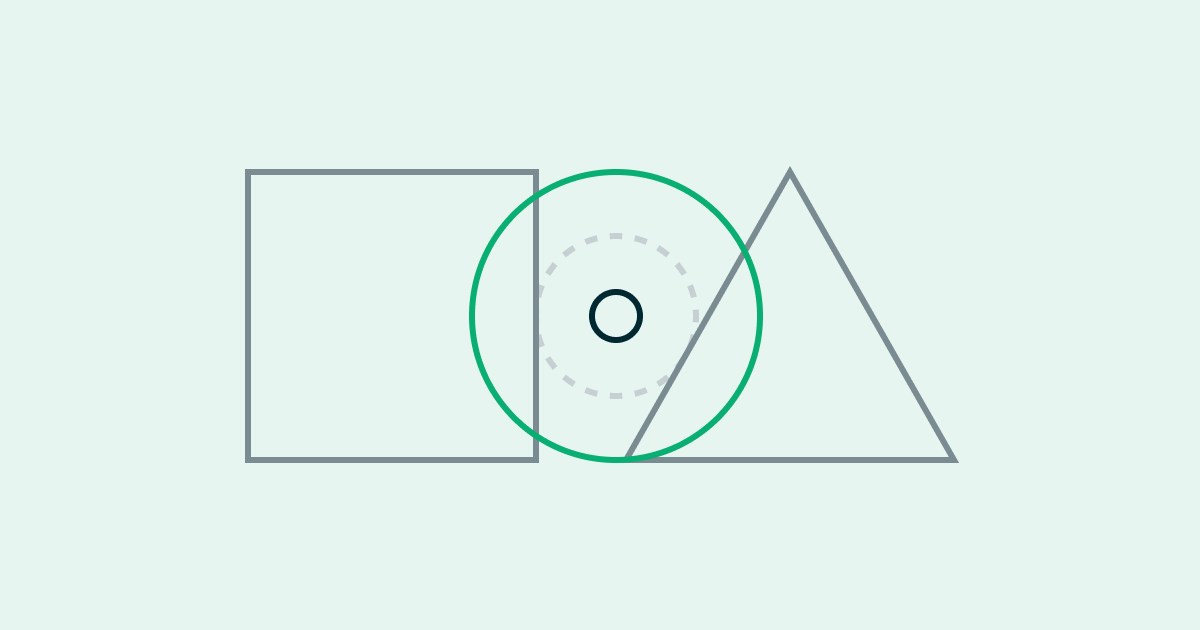 ---
Diversity, equity, and inclusion goals examples
To showcase how some companies structure their DE&I goals, we'll look at real-life diversity, equity, and inclusion goals examples below.
Mattel
Mattel's DE&I goals include:
Achieving and maintaining 100% base pay equity for employees in comparable roles or performing identical work in similar markets
Increasing the representation of women at all levels across the organization
Increasing ethnic representation across all organizational levels
KPMG
As part of KPMG's long-term commitment to DE&I, KMPG's DE&I goals include:
Increasing representation from underrepresented groups to 50% at the level of partners and managing directors, including doubling their Black representation
Increasing their Black and Hispanic/Latinx workforce by 50%
Significantly increasing the representation of underrepresented groups in client and leadership roles
McDonald's
Some of McDonald's DE&I goals include:
Increasing representation of underrepresented groups in US-based corporate leadership roles to 35% by the end of 2025
Increasing representation of women in global leadership roles to 45% to reach gender parity in leadership roles by the end of 2030
Aligning pay opportunities with the external value of a job to attract, engage, and motivate talent
Reviewing the competitiveness of pay rates regularly in accordance with peer companies that reflect their size, performance, scale, and talent needs
Implementing a DE&I strategy that includes annual training and education for employees to be better practitioners and leaders of DE&I
Amazon
Some of Amazon's 2021 DE&I goals included:
Ensuring that 100% of Amazonians take the required inclusion training
Doubling the number of U.S. Black employees at L8-L10 (Directors and VPs) year-over-year from 2020 numbers
Increasing the hiring of U.S. Black employees at L4-L7 by at least 30% year-over-year from 2020 numbers
Increasing the representation of women at L8-L10 (Senior Principals, Directors, VPs, and Distinguished Engineers) in tech and science roles by 30% year-over-year
Increasing the number of U.S. Black software development engineer interns by at least 40%
Hershey
As part of Hershey's Pathway's Project — the company's 5-year plan to increase diversity and inclusivity in the company — Hershey's DE&I goals include:
Using new hiring policies to gain 50% more diversity among candidates and interviewers
Showing up against racism by improving access to education for Black and Brown communities using new partnerships
Using unconscious bias training, mentorship, and commercial leader development to recognize and cultivate previously underrepresented talent
How to set DE&I goals
Now that we've conveyed the value of DE&I goals, we'll cover the process of setting these goals for your organization. This six-step process consists of:
Assessing existing representation in your organization
Getting employees' perspectives on your company's DE&I culture
Choosing a goal-setting framework
Establishing DE&I goals based on your gap analysis and industry benchmarks
Creating a DE&I program for your DE&I goals
Step 1: Assess existing representation in your organization
Before ideating your DE&I goals, you must find out which areas of your business fall short in terms of representation. As these shortcomings vary depending on each organization — and sometimes within organizations themselves — an analysis of your DE&I culture is the necessary first step to setting DE&I goals.
For an overview of diversity, equity, and inclusion in your organization, assess:
Your current employee makeup compared to the labor market
Representation in specific jobs or business units at every level of the company
Moreover, ask yourself whether under-represented candidates are:
Applying for positions in your company
Being interviewed
Being selected
Promoted as frequently
Staying in your organization
Note that data from an individual department isn't enough to understand DE&I in your company. You must evaluate DE&I at a granular level, assessing it across departments, committees, teams, and roles.
Step 2: Get employees' perspectives on your company's DE&I culture
While DE&I can be an uncomfortable subject to discuss both in and out of the workplace, encouraging employees to push past barriers and talk about it can create an open and collaborative DE&I environment. This requires intention and structure to ensure all voices are heard — especially when working with a remote or hybrid workforce.
The three main methods of collecting DE&I data from your employees include:
1-on-1 interviews with executives: to determine what visions for DE&I each department, division, or branch have
Focus groups: where small group settings foster comfort, nurturing more open and honest dialogues about DE&I in your organization
Diversity, equity, and inclusion surveys: to quickly capture a large amount of data on DE&I from employees
Step 3: Choose a goal-setting framework
The next step involves choosing a goal-setting framework. A goal-setting framework suitable to your needs can offer a structured process for tracking and reporting your DE&I goals. This can keep everyone focused and synced while building trust through visibility.
Some examples of goal-setting frameworks include:
OKRs: Objectives are qualitative statements of what you're trying to achieve, while key results are metrics dictating how close you are to achieving your objectives
SMART goals: are goals that are specific, measurable, achievable, realistic, and timely
KPIs: Key Performance Indicators (KPIs) refer to quantitative metrics that you attribute to business goals
Discover the seven most popular goal-setting frameworks here.
Step 4: Establish DE&I goals based on your gap analysis and industry benchmarks
Based on your internal analysis and discussions with employees, you can create DE&I goals to address gaps or areas of opportunities in your company. As mentioned earlier, your DE&I goals should be specific, measurable, and undertaken by individual leaders to ensure progress.
You can also use DE&I benchmarks to inform your diversity, equity, and inclusion goals. These benchmarks can be derived from third-party sources (e.g., consultants, market survey firms) or governmental agencies (e.g., EEOC, Bureau of Labor Statistics), and cover things like:
Recruitment
Advancement
Compensation
Community
Structure
Leadership
Marketing
Communications
Learning
Step 5: Create a DE&I program for your DE&I goals
After you've set your diversity, equity, and inclusion goals, you need to create an action plan for achieving them. Your DE&I action plan should include who's responsible, what actions are necessary, the timeline for completion, and how communication will happen.
As such, your DE&I program should outline:
An internal and external assessment of DE&I based on the initial evaluation of your business and industry
A business case emphasizing why your organization needs DE&I and what value this brings
A statement of commitment signed by leaders highlighting their dedication to DE&I
The appointed DE&I team in charge of spearheading the DE&I program
The activities undertaken as part of the DE&I program
How communication and DE&I training efforts will be broadcasted to the company
The metrics and measurement methods used to assess DE&I progress
How to measure DE&I goal success
According to a Forbes Insights Survey, 60% of companies use metrics to measure the success of their diversity and inclusion efforts. As such, you need to have a quantifiable way of assessing your DE&I goals.
There are various DE&I metrics you can choose to track, depending on what areas of diversity, equity, and inclusion you're addressing. Below, we've compiled a list of DE&I metrics you can use to measure your DE&I goals:
Budget
The budget allocated to DE&I
Number of regions covered by the DE&I team
Percentage of budget allocated to specific DE&I activities (e.g., employee resource groups)
Recruiting
Percentage of diverse candidates applying for open positions
Percentage of diverse candidates being interviewed
Percentage of diverse candidates receiving offers
Percentage of offer acceptances from diverse candidates
Representation
Percentage of diverse talent as part of the workforce
Percentage of diverse talent as part of senior leadership
Percentage of diverse talent as part of the board
Talent mobility
Increase in promotions for diverse employees
Increase in promotions for diverse senior leaders
Increase in diverse internal candidates for open roles
Employee engagement
Increase in employee engagement scores
Increase in Net Promoter Scores
Growth in the proportion of employees agreeing that the organization values DE&I
Turnover
Decrease in turnover for diverse employees (with less than/more than two years' tenure)
Reduction in turnover for senior leaders (with less than/more than two years' tenure)
DE&I training
Percentage of employees participating in DE&I training
Percentage of managers participating in DE&I training
DE&I training scores
The number of DE&I training courses offered
Compensation
Pay gap audits conducted
Amount spent carrying out pay adjustments
Percentage of employees requiring pay adjustments
Inclusive policies
Increase in the number of inclusive policies
Expansion of demographic coverage in existing DE&I policies
Increase in the geographic coverage of inclusive policies
Customer-facing strategies
Number of marketing or product development efforts catered to DE&I
Amount generated from expanding reach to diverse customer segments
Number of business units catering to DE&I
For a comprehensive list of DE&I metrics, click here.
Top tips for achieving your DE&I goals
To help you succeed with your DE&I goals, we're offering you some best practices to include across your company — from recruitment all the way to retention.
Best DE&I practices for recruitment
Properly train hiring managers on DE&I to ensure they're selecting diverse candidates
Include a DE&I statement on your career page, positioning your commitment to DE&I at the forefront of your job posting
Post your job openings on platforms that are visible to diverse applicants
Use inclusive language and expressions when writing your job postings,
Outline your company's DE&I benefits and policies (e.g., remote working, flexible hours) to attract diverse candidates
Best DE&I practices for onboarding
Communicate your DE&I mission statement on the first day of onboarding to emphasize its importance
Make the onboarding experience gradual and structured to make new hires feel comfortable joining the organization
Consider a 'buddy' system, where new employees are coupled up with existing employees to make assimilation easier
Best DE&I practices for retention
If you have high turnover rates among certain demographic groups, you can:
Conduct a pay equity analysis to improve compensation and benefit structures
Create employee resource groups to facilitate teamwork and community in your organization
Send out employee engagement surveys to allow feedback to flow between employers and executives
Best DE&I practices for employee development
A crucial part of DE&I is ensuring all employees can develop and grow within your organization. To create growth opportunities for diverse employees, you can:
Look into gaps in knowledge, skills, or abilities amongst employees and address these using adequate resources
Create an ecosystem that allows diverse employees to access the same data — regardless of whether they're remote or on-site
Wrapping up
Establishing a DE&I culture within your company requires a DE&I plan based on measurable DE&I goals. Prioritizing diversity, equity, and inclusion goals within your organization facilitates internal and external opportunities for both employees and your company.
With DE&I in place, employees feel more satisfied in your organization — which in turn improves your company's performance. Using the steps, best practices, and DE&I goals examples outlined in this article, you can establish your DE&I goals and be on track to achieving them in no time.
---
Quantive is your bridge between strategy and execution. Founded on the objectives and key results (OKR) methodology, our Strategy Execution Platform is where businesses plan successful strategy, focus and align teams to it, and stay on the leading edge of progress.
As your company looks to achieve the best possible results, you need a modern approach to run your business and change your business. The Modern Operating Model brings strategy, teams, and data together to help make decisions faster, optimize operations, and drive better business outcomes.
Whether you're a large enterprise facing competitive disruption or a small business leading the innovative charge, Quantive helps get you where you want to go.
Ready to achieve the best possible? Start using Quantive for free.